Gorgeous Carol Vorderman might not have her hair primped and face immaculately made-up, but at 51, we think this picture proves she's definitely still got it – with or without her slap on!
We love to see the real side of celebrities, when the red carpet's packed away and the swarms of hair and make-up artists are nowhere to be seen.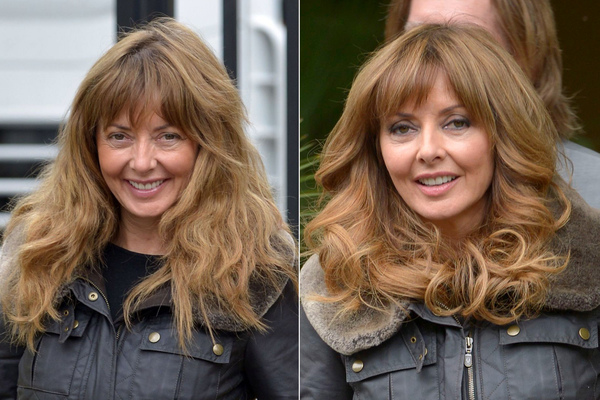 Good on you Carol for turning up for work at London's ITV studios looking like the cat got the cream. Although to be fair, we would if we looked like that at 51!
The
Loose Women
presenter's hair might be a little frizzy around the edges, but other than that we love
Carol Vorderman
minus the blow-dry and smoky eyes.
Although she
does
scrub up pretty well, too.
Do you prefer Carol with or without make-up?
Click here for WITH MAKE-UP
46.51%
Click here for WITHOUT MAKE-UP
53.49%
Read more:
New pastel hair trend sweeps LFW
Read more:
The new 'better than botox' face cream you simply HAVE to own!