We're a little bit obsessed with Kim Kardashian here in the Reveal office, which is why we were ecstatic to talk beauty with her at the launch of her latest fragrance, True Reflection...
We found out her biggest beauty tip is to use a hot washcloth to steam-clean your pores and really exfoliate your skin – a trick which was passed on to her by her mum!
Here are her fave products for beautifying her skin, hair and body...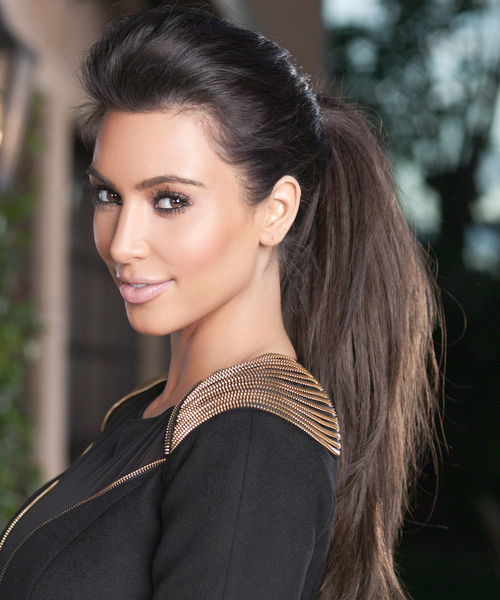 1.
Sally Hansen
Airbrush Legs, £10.29
"I love the Sally Hansen Legs spray," says Kim. "It's a god-send for helping cover my psoriasis. I haven't found anything to heal it, but this is the next best thing."
2.
Laura Mercier
Tinted Moisturizer SPF20, £33
"This tinted moisturiser would definitely go down as one of my all-time must-have products."
3.
Lancome
Hypnôse Doll Eyes Mascara, £20.50
"I'm lucky because my lashes are naturally very long and curly, but I love wearing lots of Lancôme Hypnose Doll Mascara."
4.
Neutrogena
Hydrating Cleansing Wipes, £4.99
"I keep my skincare routine really simple and every day do a three-step regime with a cleanser, toner and protection cream. For a quick cleanse, however, I couldn't live without
Neutrogena
wipes."
5.
Smashbox
Bronze Lights, £23
"This is a real favourite in my make-up bag!"
6.
Kim Kardashian
True Reflection, £30
"My dream was to have my own fragrance and now I have more than one I can hardly believe it. Gardenia is a constant in all my fragrances, but I wanted True Reflection to be richer and layered to reflect the different dimensions of my personality and the experiences I've been through along the way. It's the perfect night-time fragrance – sultry and mysterious."
7.
Moroccanoil
Oil Treatment, £30.85
"I love Moroccan Oil for keeping my hair smooth and soft."
Do you, like Kim, have some real beauty faves? We'd love to hear what they are and why they're so amazing in the comments box below...
Read more:
Kimberley Walsh talks about her beauty faves
Read more:
How to get Kim Kardashian's gorgeous dip-dye hair colour