Kim Kardashian's beauty regime revealed! We're constantly bombarded with Twitter pics of Kim looking amazing on some beach somewhere.
And yes we know she's generally shooting a fashion story and has probably spent hours in hair and make-up, but still, that body is pretty good, right?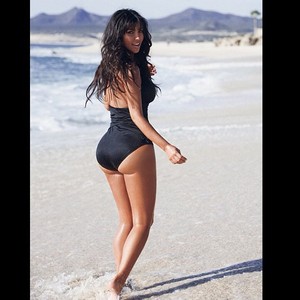 Well it transpires that looking THIS good is practically a full-time job – and definitely costs more than one, that's for sure!
The curvy
Keeping up with the Kardashians
star is reported to spend around $2,175 per week beautifying her skin, hair and body with her biggest splurge being her hair.
Each week she spends more than five hours having her extensions touched up and colour looked after at the Andy LeCompte salon in Hollywood.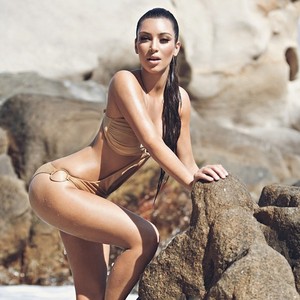 She also spends a fortune indulging in various facials at an eye-watering $1,269 a pop. And if that wasn't enough for her skin, she has two glycolic peels a week at $500 a go.
Body wraps and scrubs at the Four Seasons Hotel in Beverly Hills; lash extensions and several manis and pedis each week, and cellulite treatments at nearly $3,000 a month are other beauty must-haves for Kim..
Come on KK. What's wrong with a bit of Vaseline and pot of Nivea? Not that we're jealous or anything...
What's your biggest beauty indulgence? Tell us about it in the comments box below
Read more:
Kim's at-home body beautifier!
Read more:
The Saturdays' fab LA wardrobe secrets
Kim Kardashian
in a bikini! Check out some of her best pictures below: