We all know Joey Essex has fabulous hair, hair that's so bouncy and luscious... hair we can only dream of...
But, thankfully, the former
TOWIE
star has put his knowledge of great barnets to good use by creating a range of products for girls called
Joey Essex
's A-Lister Locks. Hooray!
Reveal
grabbed a chat with the man himself to discuss his top styling tips and his fave beauty looks on girlfriend Sam Faiers, plus why he just can't stand a figure-hugging bodycon dress...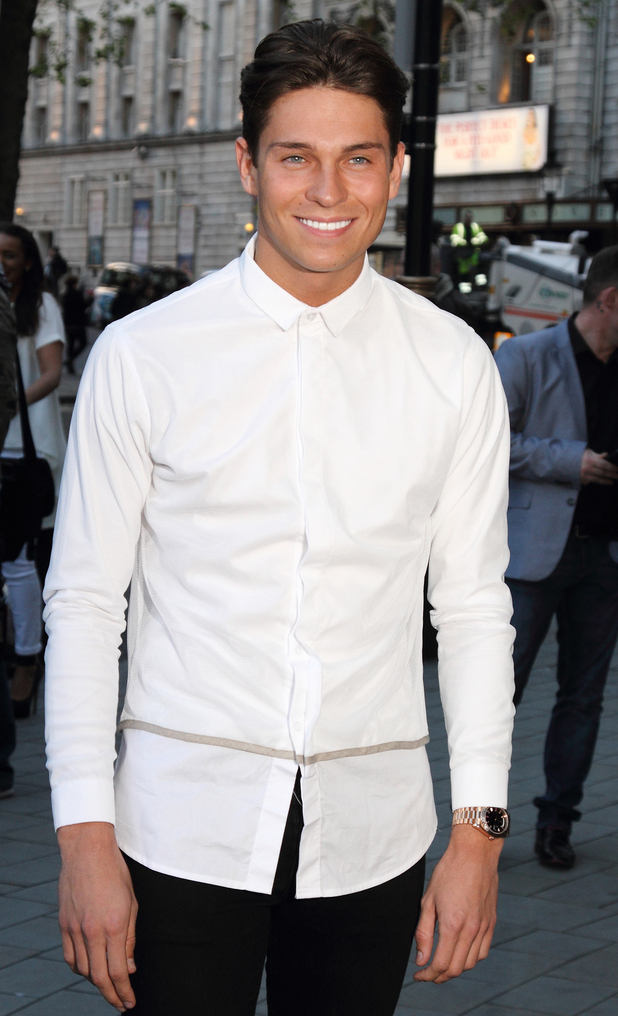 What would you say is your fave hairstyle on a girl?
"I don't know really, it depends where we are. If we're going to dinner then maybe just natural and long. But when you're in another country and it's hot, maybe put it in a ponytail. Is that what it's called, a ponytail?"
Yep! Are there any hairstyles you don't like on a girl?
"When a girl has one side shaved off, like an undercut. I saw someone with that once and thought, 'What are you doing?' She was a pretty girl and shaved it off probably to look quite cool but I don't think it looked good. Then there's some girls who have bobs. I think they suit girls, bobs. A lot of girls say to other girls that they don't look nice, but I like them. What else is good... I think at the mo' what's in fashion is having long hair, like as long as it can go at the back, but then short on the sides. I do that because having it short on the sides makes your head slimmer, and I have a big head."
So you shape your hair to make your head look smaller? Interesting! Talk us through your haircare routine...
"It depends on the length and width of my hair, if you know what I mean. Say I've come out of the shower and my hair's grown a bit longer that week, then I'll put in some
Joey Essex D'Reem Beach Spray, £2.24
, that's one of my products for boys. I use it to make my hair curly. But if it's shorter than I'll use my
Joey Essex D'Reem Shaping Paste, £2.24
."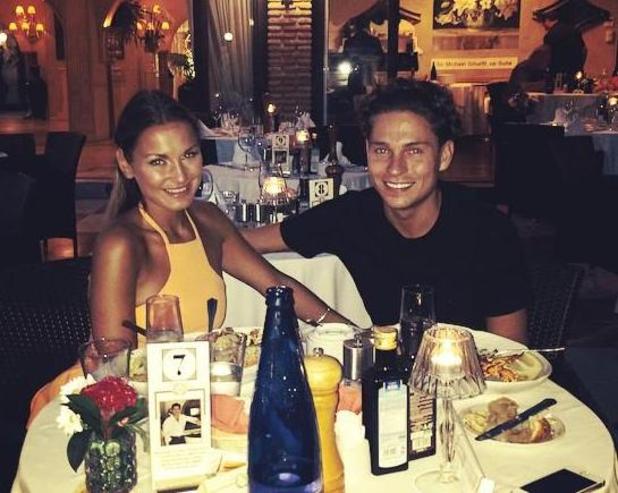 Who takes longer to get ready - you or Sam?
"Me."
How long does it take you?
"An hour."
An hour! What do you do?!
"Well it's hard for me because I work all the time, Monday to Sunday, and I gotta get my clothes right. The only hard thing for girls is putting make-up on. They can go and gets a dress from... I don't know where girls shop... like New Look or ASOS. But for boys it's hard, you have to go and buy a pair of jeans and a crisp white shirt. It's hard man. If you want to look good as a guy, it's a full-time job."
Who fills the bathroom most with their products - you or Sam?
"I've got my Joey Essex products all over the bathroom but Sam has a lot of moisturiser."
Do you steal her moisturiser?
"No I don't, but I actually do like moisturiser, it's quite good."
What's your fave beauty look on Sam?
"Just natural I think. Natural is the way forward, innit, for any girl. Nice and no make-up. I suppose that's what all guys say..."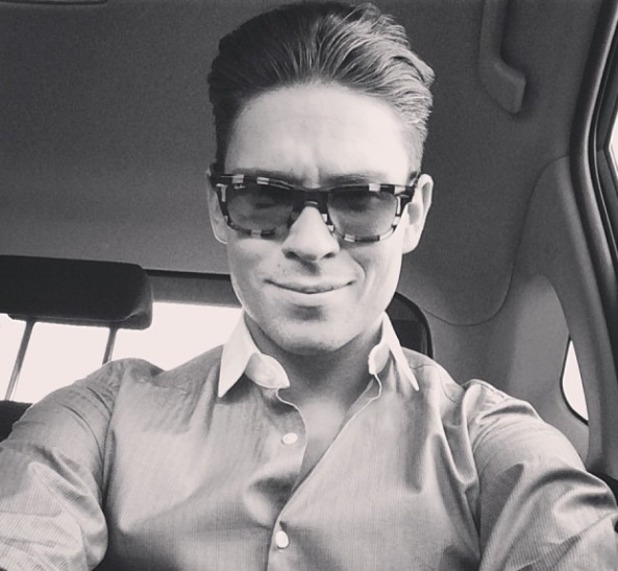 What outfit do you reckon a girl should wear on a first date?
"Maybe just quite trendy, like a proper lady. Nothing too cool. Maybe just a dress."
Are there any fashion trends you hate at the moment?
"I don't wanna say it, but you know in Essex, some girls wear those bodycon dresses all the time. Me and my mate have noticed this girl wearing the same bodycon dress with just a different print on the arm or a different colour or something. Or there will be a line here [gestures to chest], and then the next time she wears one, it has two lines. I'm like, 'Where are they getting all these dresses from?' I bet they have them custom made. They must have, like, 15,000 of them. It's so noticeable as well. As a boy, when I see a girl, I don't notice the detail in what she's wearing, I don't take it in, but when she's wearing the same dress every day with the slightest difference, then I can tell. It's like me wearing the same leather jacket every day, just in a different colour."
Are there any male fashion trends you love right now?
"I'd say I used to wear a lot of short shorts and I've brought them back in. But at the mo' it's more longer shorts. Not three-quarter length, but just past your knees, that's more fashionable right now. They said I put [sales of] short shorts up by, like, 103% last year. All the people just kept buying them. Put up the sales. Crazy, innit."
Joey Essex's A-Lister Locks hair range is available to buy now from Tesco stores and online at Tesco.com.
Have you tried Joey's hair range? Let us know by commenting below as the best comment across the site each week wins £50!
Reveal is now on Google Plus! Join us here for the latest pictures, fashion and celebrity news!
Got an iPad or iPhone? Reveal Mag is specially designed to fit!