Made In Chelsea's Binky Felstead never looks anything short of fabulous, but she's revealed she doesn't always feel confident about her body.Reveal
caught up with the reality star to discuss her fitness routine in the run up to summer, along with her top tips for a sunkissed glow.
We've also got the inside scoop on the make-up products she can't live without, plus her most embarrassing fake tan disaster...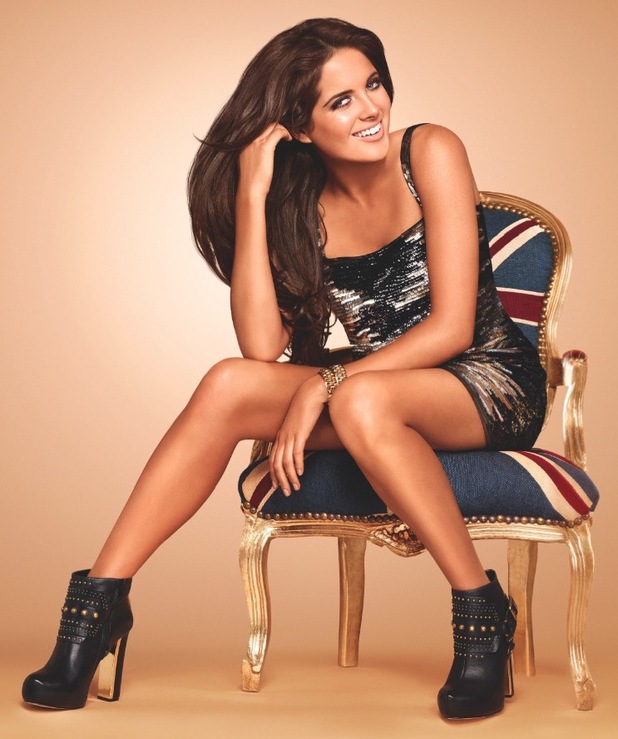 How do you achieve the perfect DIY fake tan?
"I exfoliate with the
Rimmel London Sunshimmer Pre Tan Exfoliator, £6.99
, and then put on
Rimmel Sunshimmer Instant Tan, £6.99
, it's great because if you mess up you can wash it off afterwards. There's a lovely guide colour too so you can see where you apply it, and it looks like a real tan. I like to have a tan everyday, it makes me feel healthier and slimmer. I don't know why, but it does!"
How long does it take you to fake tan?
"I'm an expert now so probably about 5-10 minutes. I just whack it on. I'm getting better at doing my back, you have to be quite flexible. I use the back of my hand, it's a skill!"
Ever had a fake tan disaster?
"Yes! At school I applied tan with my hands and didn't realise it wasn't a wash-off one. My hands went bright orange! I had to wear black gloves during the day in the middle of summer, all the boys took the mick out of me."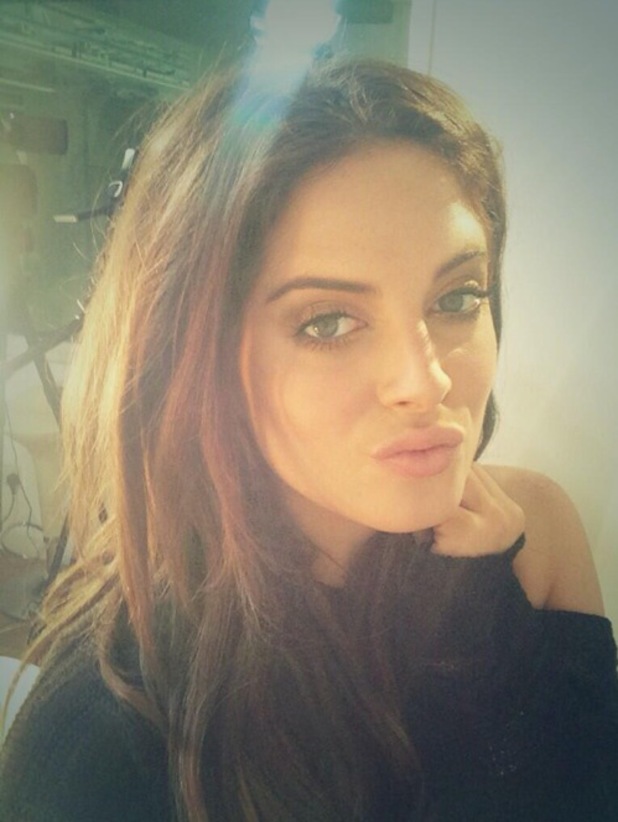 You always have flawless skin on Made In Chelsea – what do you use?
"I like to contour with
Rimmel Sunshimmer Bronzing Powder, £5.59
, it's really easy, just suck in your cheeks and sweep it on, then put it under your jawline as well. The show makes you look a bit like a blank canvas so you have to go a bit darker with your make-up. For foundation I use
MAC Face and Body Foundation, £27
, and then
MAC Select Cover-up Concealer, £15
."
Do you always have to powder when you're filming?
"Sometimes, if it's a stressful scene or a hot day you have to powder a lot. Or if you're slightly nervous about something, powder up!"
Any other must-have make-up items?
"
Elizabeth Arden Eight Hour Cream Skin Protectant, £26
, I put it on my lips and any dry areas. I like smoky eyes, I use a gold shimmer eyeshadow and
MAC Eye Kohl in Smolder, £14
. I also like a lipstick from
MAC called Japanese Maple, £15
."
Have you upped your diet and fitness regime in the run up to summer?
"I have, I work out every morning and I'm taking Forza K2 supplements, they're raspberry flavoured and they make your metabolism a bit faster. I do the 'Insanity' workout, it's high intensity cardio for about 45 minutes."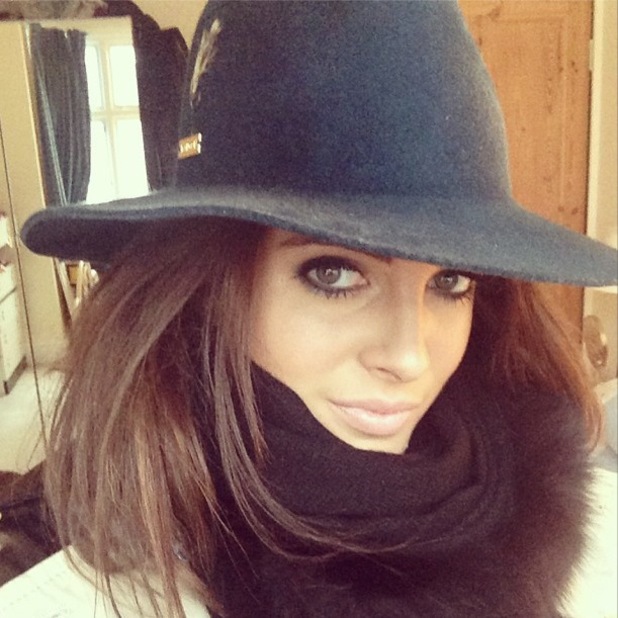 Do you have a favourite exercise?
"I don't like any of it really! But I do it and I feel great afterwards, it releases happy endorphins."
What does your daily diet look like?
"I have scrambled eggs with salmon for breakfast, chicken and mushroom salad for lunch and at night maybe a spicy soup."
If you were to treat yourself, what would you have?
"You have to have a cheat day every sixth day, let yourself eat what you want to eat. My guilty pleasure is chicken jalfrezi with sagalou, pilau rice and poppadoms. If I'm a little hungover, I'd eat that."
Do you ever feel insecure about your body?
"Yes a lot, but you can't complain about yourself if you don't do anything about it, so working out is making me feel better about everything. I hate my hips though. They're quite wide and I can't get rid of them."
Have you ever watched yourself on Made In Chelsea and disliked the way you looked?
"Yes, many times. A while ago I watched it back and thought, 'What did I do, I let myself go'. That pushed me back into stopping going out so much and eating bad food."
Which of your fellow Chelsea girls' style do you admire the most?
"I love Rosie and Louise's style, they always look great. They're always very preened, proper and polished... annoyingly!"
Binky Felstead is the face and body of the new Rimmel London Sunshimmer campaign.
What do you think of Binky's tanning tips? Let us know by commenting below as the best comment across the site each week wins £50!
Got an iPad or iPhone? Reveal Mag is specially designed to fit!