Alex Gerrard has revealed she feels self-conscious on the beach in her bikini, just like the rest of us!Reveal
caught up with the model to discuss her health and fitness tips, including her daily diet and the sweet treats she can't help but give in to.
She also let us in on her favourite make-up products and the fake tan she can't do without...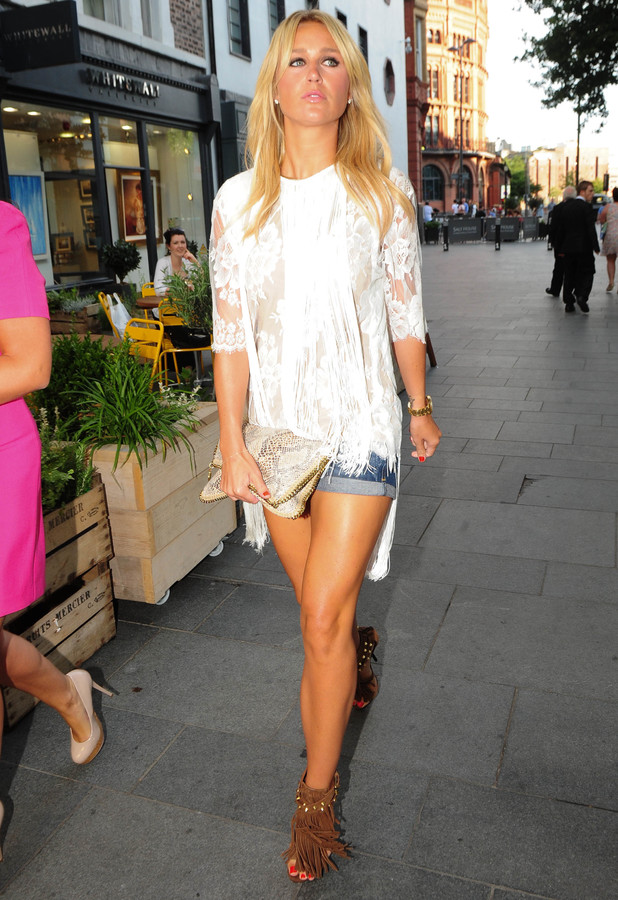 Summer is just around the corner - how are you preparing your body for the holidays?
"I always start with my
MICRO Pedi, £39.95
, it's really handy because I don't like wasting hours in a beauty salon getting my nails or feet done. I try to eat healthily and exercise a lot, and I exfoliate once a week and moisturise my body every day. For my face, I use the SkinCeuticals range."
How far in advance do you start exercising before a holiday?
"I'm always exercising and trying to be healthy, it's sort of just my lifestyle. If I've got a holiday coming up that I want to make an effort for, I'll be a little bit more strict and try not to drink either. I'll do that just two or three weeks before, anymore and you end up falling off the wagon!"
What's your typical daily diet?
"In the morning I have porridge for breakfast, then for lunch I might have a tuna salad. And for dinner I'd maybe have a steak or salmon with salad."
If you want a treat, what would you have?
"For a snack, probably chocolate. For a meal I'd have pasta or Chinese! At the weekends I eat out quite a lot so I do have treats."
Do you find it hard to eat healthily while looking after your kids?
"Yes, it's hard when you're trying to be healthy and the kids want chips or pizza. You're cooking it and you put it out and end up eating it as well. If they have leftovers, you eat those before you put them in the bin! It is hard, but you've got to try and remember how bad you feel after you've eaten it, although a little bit doesn't harm you!"
What's your top diet tip?
"Probably everything in moderation, and don't deprive yourself. If you feel like something then have a little bit, otherwise if you go hungry you'll end up eating everything in sight."
Do you ever feel self-conscious in your bikini?
"Oh yeah, all the time. If I've been good and I've trained and been healthy then I feel confident, but if I've overindulged I'll feel like I don't want to wear it! I'm just normal really, same as everyone else."
Does it feel even worse when you think there may be photographers taking pictures of you on the beach?
"Yes, you always have that in your head and you're a little aware of it. I think it does make you put yourself down a little more."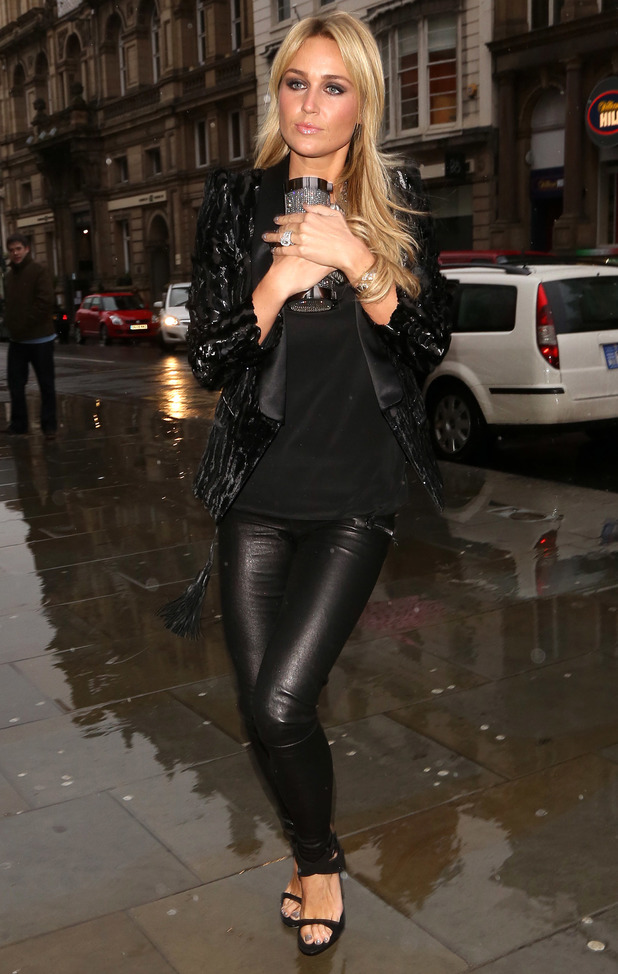 What advice would you give to those who fall off the healthy eating wagon?
"Just get yourself back on there the next day! I sound like those people on the telly! [Laughs] I've done it so many times, eat like a pig for days and then feel disgusting, then the next day I think, 'That's it'. But then you'll have a little craving and you'll eat something bad and think, 'There's no point being good now because I've been bad today'. But you just need to tell yourself to start again. It's about getting yourself into that mindset and once you're in it, you do see results and it's the best feeling ever."
Are there any parts of your body you don't like?
"Obviously I've had kids so my stomach is probably one of the places I don't like. I've always had a thing about it."
How about your favourite feature?
"I can't think! I haven't really got one, I just try to work with what I've got."
What's your fave fake tan to wear before you go on holiday?
"I like the St. Tropez Self Tan Express, £33 (available in May), you can wash it off after an hour so you don't have to sleep in it."
What's the best fake tan tip you've ever heard?
"Probably to wipe the palms of your hands with baby wipes after you've tanned. And always exfoliate before!"
Have you ever had a fake tan disaster?
"Yes I've had loads of them! Years and years ago when I was young I used to have a spray tan every week... oompa loompa!"
Which nail colours will you be going for this summer?
"I quite like neon colours, like bright pinks and oranges, and also reds. I sometimes have Shellac or just use normal polish. I like OPI nail varnishes, they're really nice and they seem to stay put."
What's your favourite make-up look for spring and summer?
"I love wearing
Laura Mercier Tinted Moisturiser, £33.50
, I use it every day. Then just a little bit of blusher, mascara and some lipgloss, but nothing too heavy. I like
NARS Blusher in Orgasm, £21.50
, I've used it for years, and my
Bobbi Brown Bronzing Powder, £27
. Also
Bobbi Brown Natural Brow Shaper & Hair Touch Up, £15
, it's like a mascara but for your eyebrows, I use it instead of pencil. It's not as harsh, more natural-looking."
Alex uses the MICRO Pedi to keep her feet in tip-top condition. MICRO Pedi is £39.95 and available from Boots. For more information go to micropedi.co.uk.
What do you think of Alex's diet tips? Let us know by commenting below as the best comment across the site each week wins £50!
Got an iPad or iPhone? Reveal Mag is specially designed to fit!