With her smoky eyes, flawless skin and perfect tumbling tresses, TOWIE's Lauren Pope is always high on our beauty crush list.
So who better to talk us through her New Year's Eve pamper routine?
With the festive season in full swing Lauren let us in on her favourite make-up products of the moment, plus the secret behind her year-long sunkissed glow...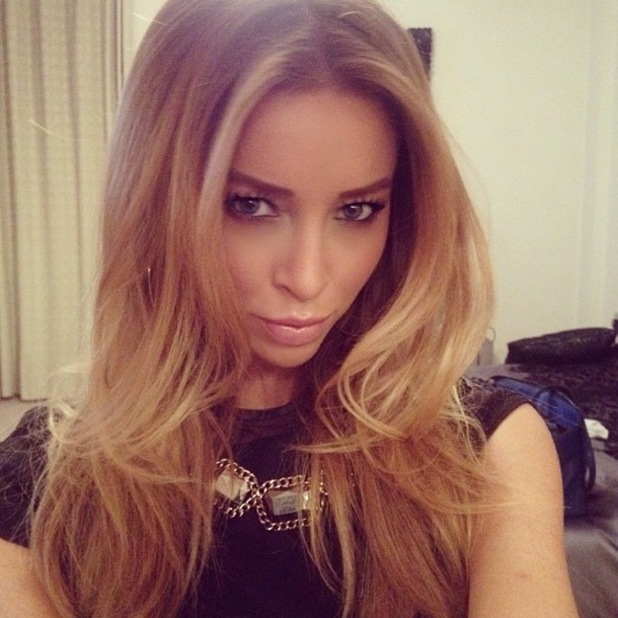 Have you had any beauty treatments to prepare yourself for upcoming parties?
"I'm having a brow treatment at
Tracie Giles
' salon, because I like them to look done when I wake up in the morning. Even if you want to make your brows darker afterwards, you already have the shape in place so it's much quicker. Also, I always try to exfoliate more in the winter because my skin gets drier, and I fake tan.
Vita Liberata pHenomenal 2-3 Week Tan, £37.50
, is really good, and
Vita Liberata Capture The Light Illuminating Skin Finish, £29.95
, is lovely too."
What are you up to on New Year's Eve?
"I'm DJing at Tiger Tiger in Cardiff. Andy Jordan from
Made In Chelsea
will be there too, he's doing a public appearance. I've met him briefly once before at V Festival and he seemed like a nice guy. I've been to Cardiff a few times, it's a cool city. I'm looking forward to it."
What make-up look do you plan on wearing?
"I'm obsessed with Charlotte Tilbury's make-up range right now. I went to Selfridges and bought pretty much everything she makes, it's so nice! She's got really long-lasting eye pencils,
Rock 'n' Kohl Iconic Liquid Eye Pencils, £19
, they're like a gel eyeliner in a pencil form. I've got the dark brown one, Barbarella Brown. I bought the
Full Fat Lashes Mascara, £22
, too, it's amazing, the
Film Star Bronze and Glow, £49
, which is a bronzer and shimmer in a palette, and
The Retoucher Conceal and Treat Stick, £25
. It comes in a gold pen and is a bit like Yves Saint Laurent Touche Éclat. I also bought some of her brushes and a
Luxury Eyeshadow Palette, £38
, with bronze tones which are good for blue eyes."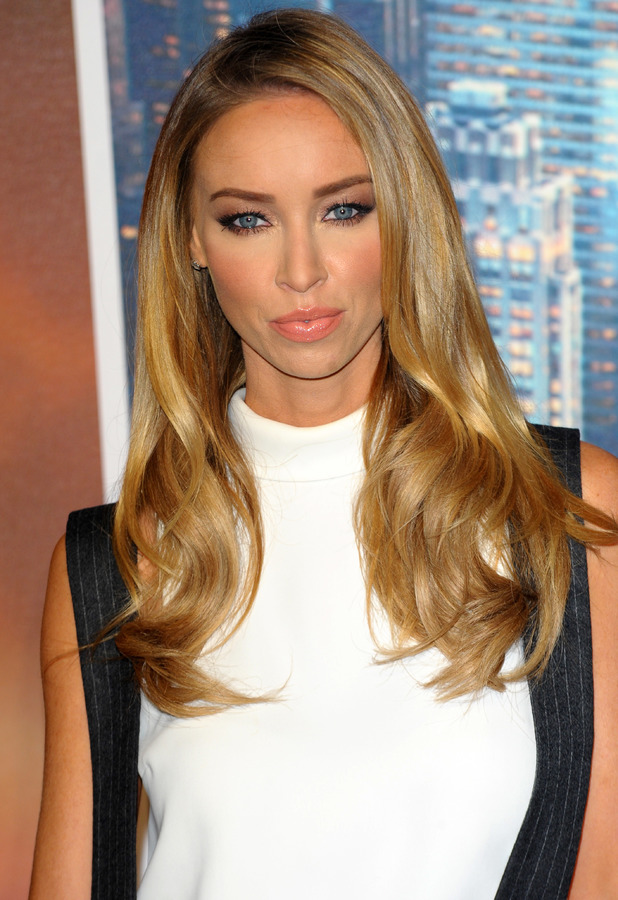 What lip colour will you go for?
"I always go for quite neutral lip shades, I do like red but I think if you wear red lips you shouldn't go so heavy on the eyes, and at the moment I'm loving smoky eyes! So I'll go for a natural pinky lip."
How will you do your hair?
"I've got my own hair range,
Hair Rehab London
, so I've got my choice of hair! I'll just see how I feel on the day. It depends what I wear too and what the neckline is like. If it's a high or embellished neckline it's always good to do an updo, like a
clip-on bun
or a
clip-on ponytail
. I do love wavy, Victoria's Secret-style hair though, so for that I'd wear some
clip-in extensions
."
Have you got your outfit sorted?
"Not yet! My spare room is ridiculous, I've got clothes piled up. I need to have a proper clear out. I've got so many clothes that I haven't even worn yet, I forget about them! I need to make sure I wear them all before I buy anything new."
Where are your favourite places to shop at the moment?
"I love ASOS and Spotted On Celeb do really nice mid-range partywear. I have a nice bustier from there. ZARA is good for trousers, jeans, shoes and winter boots. It depends what I'm shopping for though. Topshop is good for on-trend things and I also like My-Wardrobe and Net-A-Porter. I am a bit of a shopaholic!"
Over the festive season we all like to indulge and it can play havoc with our skin – how do you keep yours in tip-top condition?
"My skincare is quite basic. I use an exfoliating face wash by Bioré, then I put on a moisturiser. My friend bought me a really nice skin rejuvenating moisturiser from Dermalogica for my birthday. I just use whatever I can get my hands on really!"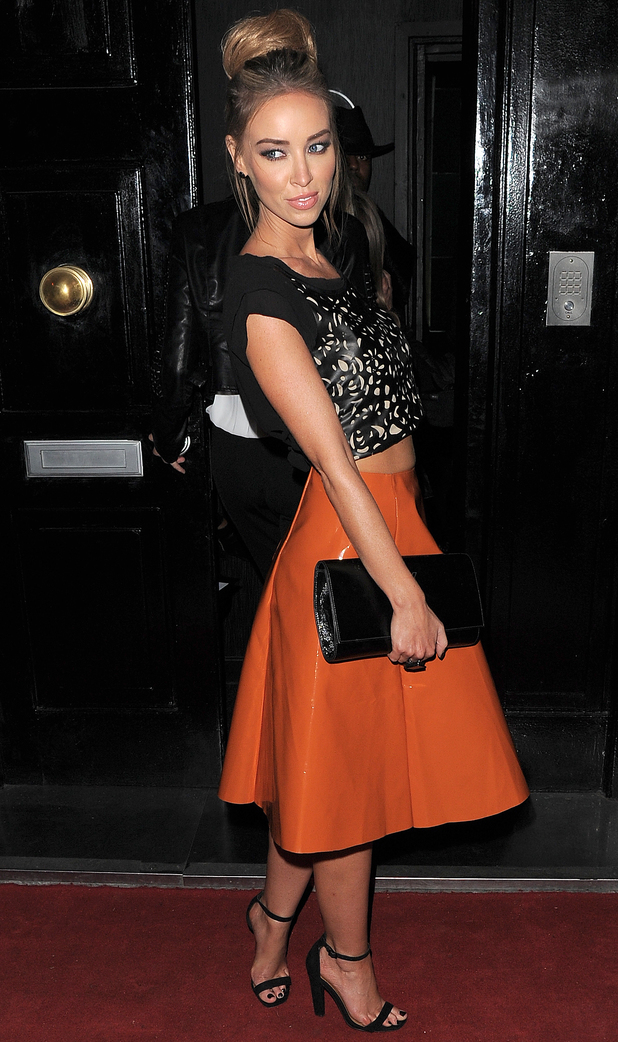 Secret weapon for keeping spots at bay?
"Toothpaste is actually quite a good one, I know it sounds mad! Also, lots of sleep and good make-up. You can't help getting spots, we all get them.
Laura Mercier Secret Camouflage Concealer, £26
, is really good for disguising them. Spots are just something you have to live with though, you can't let them ruin your day. Every single human being has them!"
How do you make yourself look fresh and awake the morning after a big night out?
"I love
MAC Strobe Cream, £23.50
, it's an illuminating lotion which you put over your moisturiser but under your make-up. It's amazing. Laura Mercier Secret Camouflage Concealer is good for dark circles too because it has two different colours, so you can mix the two to get a good shade. I don't think there's a miracle cure though, you just have to learn how to cover these things up!"
Any New Year's resolutions?
"I don't bother making resolutions anymore because you just end up hating yourself for not doing them!
"I do want to do more fun things with my friends and family. I'm such a work-orientated person, sometimes it takes over my life a bit and I feel guilty when I take a day off."
What are you most looking forward to in 2014?
"The new series of
TOWIE
starts in February so we'll be starting that soon. I'm not really a pre-planner though, I just take each day as it comes and hope for the best!"
Finally, which celeb would you love to meet under the mistletoe?
"Maybe Bradley Cooper, that would be nice! I think he's taken now though, isn't he?"
Lauren is currently in the process of having a brow correction treatment with Tracie Giles, a 3D hair-by-hair treatment to define her eyebrows.Got an iPad or iPhone? Reveal Mag has been especially designed to fit!
What do you think of Lauren's make-up picks? Let us know by commenting below as the best comment across the site each week wins £50!