Want to know Lucy Mecklenburgh's health and fitness secrets? Yep, we thought so!
The
TOWIE
star has made no secret of her amazing body (remember
that Instagram snap of her gravity-defying bottom?
), so it was only fair we quizzed her on her figure-fixing tips.
From her daily diet to her biggest foodie vice, we've got all the details from the lady herself. Notepads at the ready...
You have an incredible body – what advice would you give to people who want to start exercising and getting healthy?
"I'd say find an exercise you enjoy, try a dance class or boxing. It's really daunting walking into a gym and not knowing how to use anything. I don't even think I could do it now, I wouldn't like it. I need to have someone there with me, a bit of guidance and a plan. You could go to the gym and get a trainer or find a fitness class you enjoy. There will always be something you find fun but I think sometimes people feel a bit scared to try new things."
Any tips for fitting exercise into a busy routine?
"Make it fun. On a Saturday morning go and do a dance or yoga class with your friends. Don't make it a chore! Go to a Zumba class with your friends on a Friday night, then have some wine after. Exercise doesn't have to be a hassle."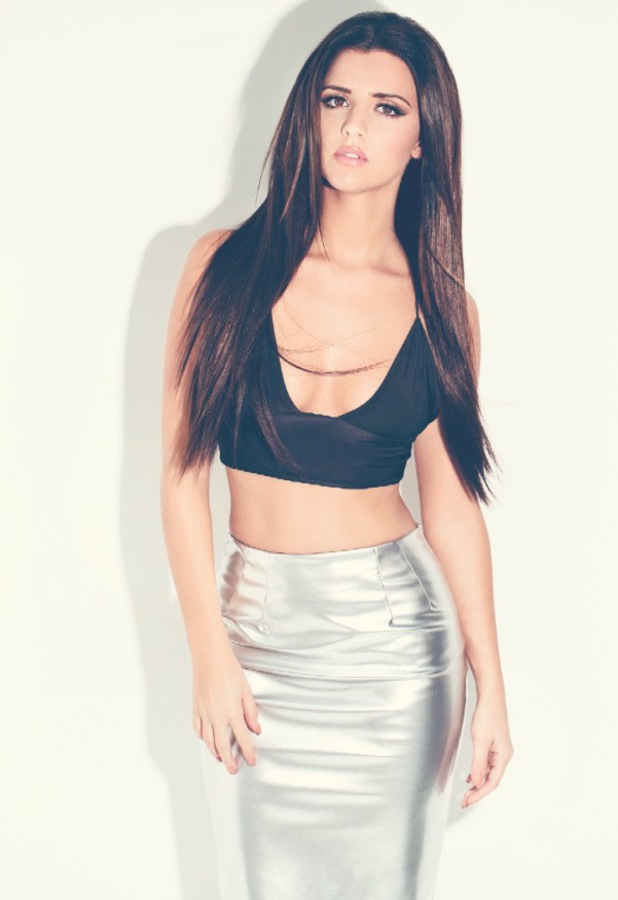 What is your favourite and least favourite feature?
"I like my waist but I would love to have longer legs. That will never happen though, so instead I just make my legs look a bit slimmer by applying some shimmer down the centre."
Do you ever have days when you feel down about your body, and if so, how do you overcome that feeling?
"Just go training. If I haven't trained for a week - I shouldn't do that but sometimes it does happen! - then I get up and train. That's the only way you're going to change things and it just makes you feel better in general. When I first started exercising my sister laughed her head off, because up until I was 20 years old I never used to do anything like that."
What made you want to start getting fit?
"I saw an unflattering pap shot of me and I just didn't feel nice, I knew I was unhealthy and unfit. I feel so much better for it now and Results With Lucy is also so rewarding. People tweet me their pictures and email me, and when I read them I almost cry at some of them. Some girls are so self-conscious they can't step foot in the gym, but now they say they go out every Friday with their friends and they've bought new clothes. That, for me, is the best part of it. It's so nice."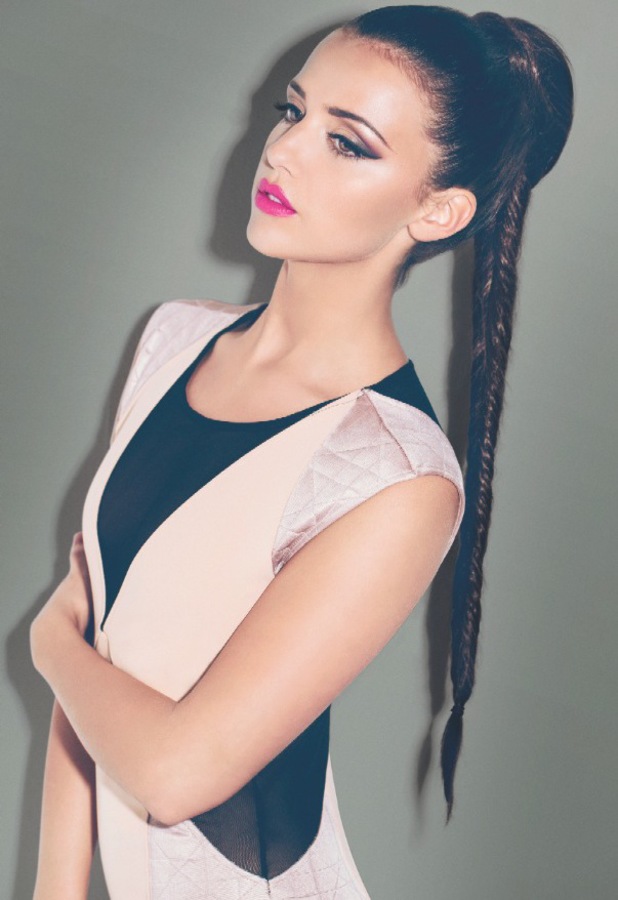 Talk us through your daily diet...
"I have scrambled eggs with smoked salmon or Parma ham for breakfast. I don't eat bread for breakfast. Today I've had a chicken caesar salad for lunch, but if I'm at home I'll have chicken quinoa salad. For snacks I always have hummus in my fridge, I never keep crisps in my house. Then for dinner I eat white fish and vegetables. Although saying that, last night I had three mince pies! If you fancy a treat, just have it. I try to keep my whole fridge healthy, but if I fancy something I'll pop out and get it. That way I'm being good most of the time!"
What's your biggest vice?
"Pasta! Spaghetti bolognese with loads of cheese on it…"
Any tips for maintaining your weight over the festive season?
"Work really hard up until Christmas, that's what I'm doing. I'm starting to work hard now, then over Christmas I'm going to have two weeks off to eat and drink, do whatever I want. I think you need that."
Lucy Mecklenburgh is Brand Ambassador of The Celebrity Collection, a range of casual wear hairpieces from a fringe to a fishtail by Easilocks. Available from www.easilocks.com
.
Got an iPad or iPhone? Reveal Mag has been especially designed to fit!
What do you think of Lucy's fitness tips? Let us know by commenting below as the best comment across the site each week wins £50!