TOWIE's Lauren Pope knows a thing or two about beauty - she's always rocking flawless skin and even has her own line of hair extensions, Hair Rehab London.
The reality starlet is currently partying up a storm in Las Vegas with her fellow cast members, filming a two-part
TOWIE
special to kick off the new series.
But just before she left,
Reveal
caught up with her to talk voluminous tresses, make-up must-haves and bargain skincare buys.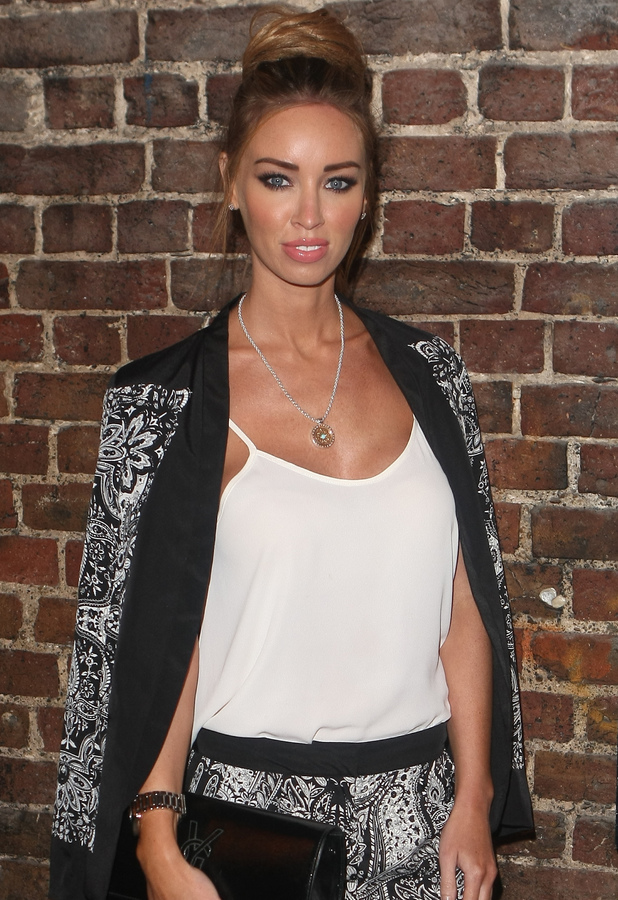 Do you wear foundation?
"It depends what my skin is like. I use
Bobbi Brown Tinted Moisturizing Balm, £35
, in the day, and
MAC Studio Sculpt SPF 15 Foundation, £25
, at night or when I'm filming. The tinted moisturiser smells beautiful, like tea tree. It is expensive but it lasts ages, and it doesn't feel like I'm putting anything bad on my skin."
Which products have you packed for Las Vegas?
"Crown Brush make amazing eyeshadow palettes with so many different colours so I'm taking one of those, and
Chanel Écriture de Chanel, £26
, which is an amazing liquid liner. I'm terrible at liner, but I love the way it looks and this one is much easier to use than a gel pot.
"I'm also taking lipglosses by MAC and NARS, and a
Bobbi Brown Shimmer Brick, £32
– you can use it as a bronzer, eyeshadow or highlighter. And I've found the most amazing primer;
Benefit The PoreFessional, £24.50
. You look airbrushed when you put it on!"
Any bargain beauty buys?
"Sudocrem – I use it on my face every night before I go to bed. It gets rid of any blemishes and makes your skin soft. In the morning I use a moisturiser by L'Oréal."
Do you prefer a matte or dewy look?
"I like to keep my T-zone matte and my cheeks dewy. Naturally I get quite shiny on my forehead so I always powder – I like
Ben Nye Banana Luxury Powder, £8.15
. It's the one Kim Kardashian uses, so I had to get it! Chloe Sims told me about it, then the next time I saw her, I had bought it. She was like: "Look at you!"
How do you switch up your make-up look for the evening?
"I go for a smokier look, maybe add some lashes. I can't get away with big lashes so I wear natural ones like the
Millie Mackintosh Ibiza Lashes, £12.95
. Then I'd maybe build my brows up a bit using my
HD Eye & Brow Palette, £19.96
. It's great because it has four different colours, so when you're trying to be Cara Delevingne, you can go for a darker brow!"
What are you top tips for voluminous hair?
"My natural hair is quite flat and limp, so
Batiste Dry Shampoo, £2.99
, is a must – the cherry one smells lovely. I wear extensions all the time so I like to add volume at the crown of my head. I usually spray dry shampoo then do a bit of gentle backcombing."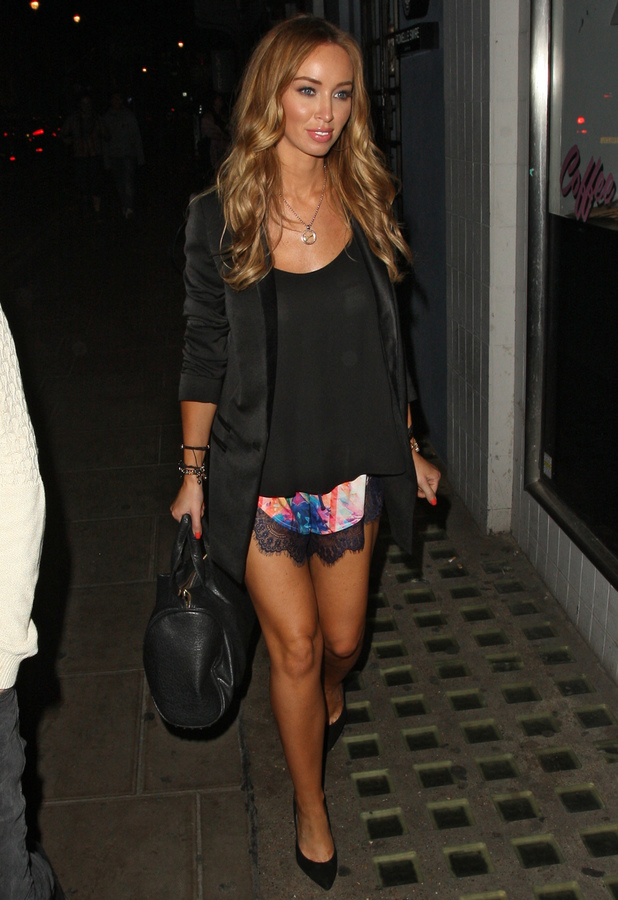 What is your go-to hairstyle?
"It depends where I'm going. I've been experimenting quite a lot lately, especially during London Fashion Week. If I'm in a rush I'll put it in a topknot, or use one of my
Clip-on Buns, £17.99 from Hair Rehab London
. It takes five minutes but still looks like you've made an effort. I also have
Clip-in Plaits, £21.99 from Hair Rehab London
, which you can braid in with your own hair. And sometimes I like to blow-dry and tong my hair."
Would you dye your hair?
"The other week I was tempted to go super-blonde, I was having a bored moment! But my hairdresser was like: "No don't do it!" He said my hair is in really good condition right now and that would really damage it.
"I do love my hair colour at the moment though, my hairdresser does a balayage technique. It's so easy because it doesn't show my roots too much."
What's your natural hair colour?
"I'm a mousey brown, not very exciting! I tried to go natural for about a month but hated it. I'm a blondie at heart!"
Favourite fake tan?
"I'm obsessed with the
Vita Liberata pHenomenal Tan, £37.50
, it's the best one I've tried. I apply it myself with a mitt, although I've actually just had a Vita Liberata spray tan for Vegas."
Any tanning tips?
"The thing people are most scared of is exfoliating. They're worried they'll scrub their tan off, but if you don't exfoliate then you get into that patchy zone, and you can't get rid of it!
"Also, I tan my entire body first and then use whatever is left on the mitt to do my knees and elbows."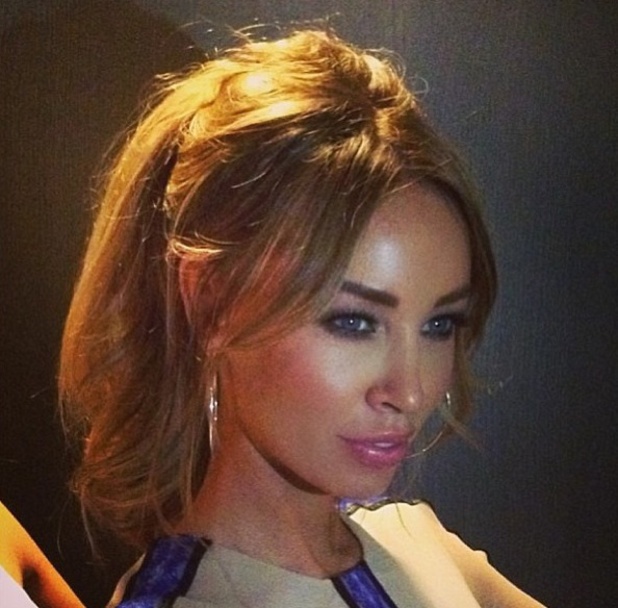 What other beauty prep have you done before jetting off to Vegas?
"I had a lash tint, an eyebrow tint and gel nails. I went for a nude polish, I noticed everyone at London Fashion Week was wearing nude."
What is your favourite and least favourite feature?
"I've got a little waist which I like, but I'm not loving my legs at the moment, so I'm happy midi dresses are big right now. Also, my boobs – I had them slightly too big so now I try to disguise them."
Who is your celebrity fashion muse?
"Nicole Richie, I'm obsessed with her! She can chuck anything on and look amazing. Then Rosie Huntington-Whiteley, Blake Lively and Miranda Kerr do classic shapes really well.
"Rosie Instagrammed a quote the other day which said: "Be happy with who you are, don't worry about what other people think." But it's OK for her, she's a supermodel! She never has to worry about what she looks like!"
What do you think of Lauren's make-up essentials? Let us know by commenting below as the best comment across the site each week wins £50!