Emma Ward, Sarah Kennedy and Lauren Lambert were announced as the three Britain & Ireland's Next Top Model finalists for this series on Thursday night (29 August) after a tough semi-final.
And with those flawless complexions, fabulous locks and amazing natural beauty, it's easy to see why.
Reveal
spoke to Emma, Sarah and Lauren as they filmed for the Clothes Show TV YouTube channel, quizzing them on haircare and beauty must-haves.
Notepads at the ready!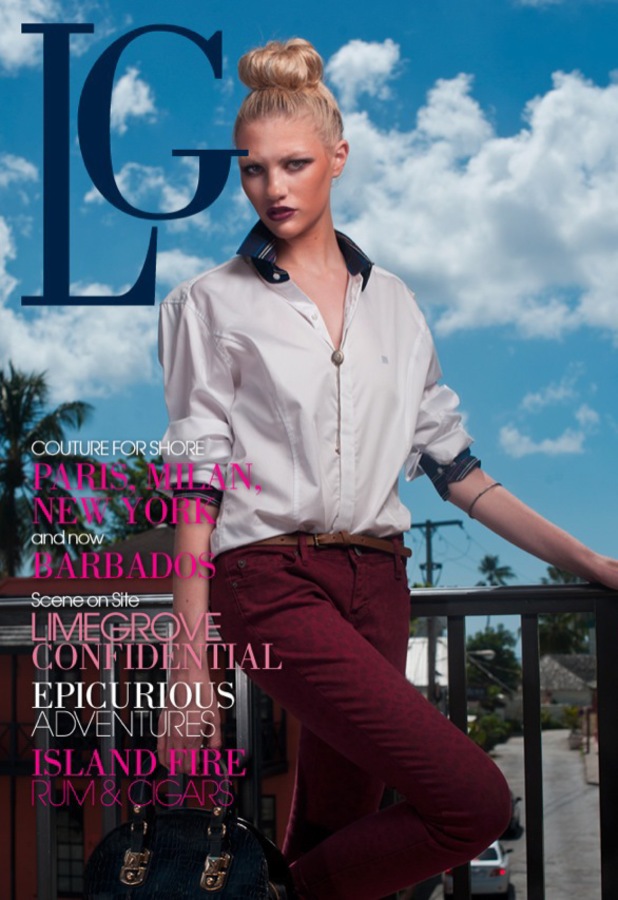 Emma Ward, 20What's your everyday make-up look?
"I used to wear quite a lot of make-up, if you watch the show you will have seen it! But I don't wear as much now, just a bit of concealer. Sometimes I the
MAC Studio Tech Foundation, £25
, which is a cream. I used to use liquid foundation but it just slips off my skin.
"For blusher I like the
Revlon PhotoReady Cream Blush, £7.99
, and I've got a
NARS Multiple Stick, £30
, at home which I love. And I curl my eyelashes every day because they're so straight, then add a tiny bit of mascara. Nowhere near as much as I did before, though! Right now I'm loving a mascara by Clarins, but I used to use one from The Body Shop."
How long does it take you to do your make-up in the morning?
"To do my look now, it takes about 10 minutes. In the past it would take about an hour! I used to be so high maintenance. I used to wear eyelashes when I went to work in a call centre. It's like I wanted to dip my face into a MAC advert! I've massively toned it down now."
What made you want to change?
"I watched the show back and thought: "What are you thinking?!" I used to slap the make-up on, I was at the NARS and MAC counters everyday! But because I have pale skin, when I put make-up on it really shows and it was just too much. So I've really cut down since."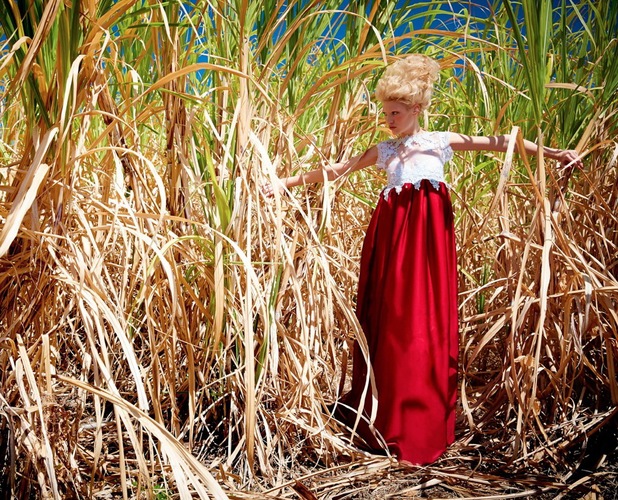 Do you still like to have dramatic make-up on shoots?
"Yes I do, but I also like the natural, glowy looks with lots of highlighter. I do love a good smoky eye though."
Eyes or lips?
"In the past I would have said both, but now I like to play up my lips. On one shoot they gave me a bright purple lip and it really suited me, so I like to wear that on a night out. And I do apply eyelashes when I go out, even if I don't use anything else on my eyes. Not big thick ones though!"
Top three products you couldn't live without?
"My
Revlon Eyelash Curlers, £5.99
, I'm a big fan of those! Also my
Benefit Boi-ing Concealer, £17.50
, goes everywhere with me. I like to use it on days when I'm not wearing too much make-up. And I couldn't be without my Clarins mascara."
Any tips for taking care of blonde hair?
"I don't have it bleached anymore, but when I did I just washed it as normal without using anything special on it. That's probably why it got so damaged and I had to dye it. I just use whichever shampoo is in the bathroom!"
BINTM Live 2013 is set to return to the catwalks at Clothes Show Live from 6-10 December 2013, with the stars of this season in their first public appearance together since leaving the show.

BINTM is currently on Sky Living on Thursdays 9pm with the final on 5 September.
What do you think of the girls' product picks? Let us know by commenting below as the best comment across the site each week wins £50!> BINTM interview - Sophie Ellson: "Going home before the final is gutting"> BINTM interview - Naomi Pelkiewicz: "Being naked on TV didn't faze me"> BINTM stars meet Joey Essex - picture!> BINTM interview - Holly Carpenter: "My boyfriend didn't like me posing topless"> Model Jourdan Dunn is backing Sarah Kennedy to win BINTM