Lauren Lambert, Sarah Kennedy and Emma Ward were announced as Britain & Ireland's Next Top Model finalists last night (29 August) after a nail-biting semi-final.
And with their flawless complexions, gorgeous locks and stunning natural beauty, it's easy to see why.
Reveal
spoke to all three ladies as they filmed for the Clothes Show TV YouTube channel, quizzing them on their haircare routine and make-up must-haves.
Notepads at the ready!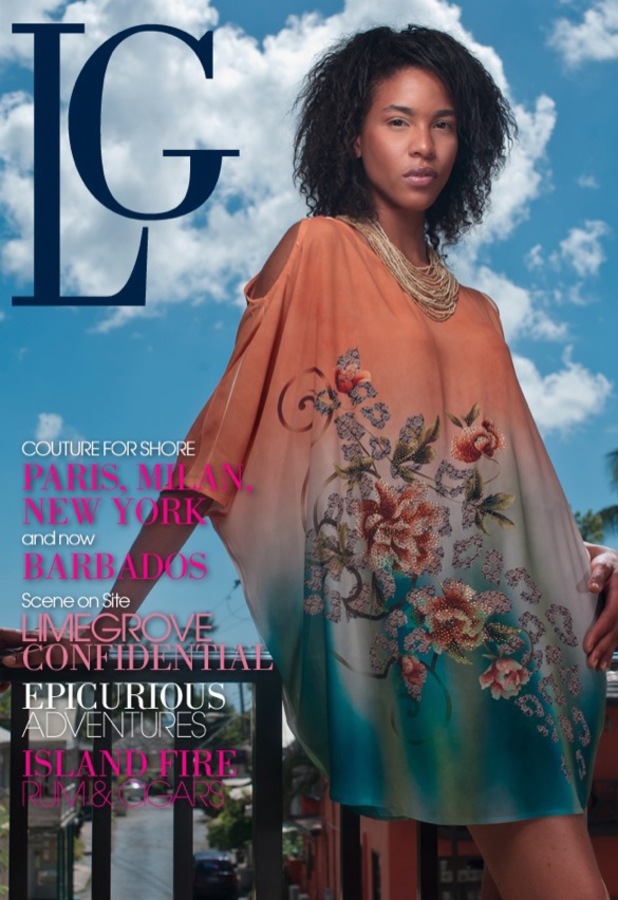 Lauren Lambert, 23What are your top tips for clear skin?
"I keep my skincare pretty simple really. I like to use the
Palmer's Cocoa Butter Formula Facial Daily Cleansing Gel, £3.95
, it works so well. My skin feels really soft after I use it. Sometimes I use a thermal face mask, which costs about £1 for a sachet! I rub it into my skin and it heats up, then I'll leave it for 15 minutes and wash off. I also use a mud mask with aloe vera and seaweed. I put it on my face, wait until it dries, and then it goes all hard and crackly! I then wash it off and apply some aqueous cream. I think it's important to use products which don't have perfume in, because you might have sensitive skin and not realise."
How do you look after your hair?
"I love using argan oil - right now I'm using the TRESemme Oil Elixir, £9.99 [available soon], but I also like
Moroccanoil Oil Treatment, £31.85
, too. I've got Afro-Caribbean hair so I need to give it lots of moisture. Otherwise my hair will go dry, and if I straighten it, it will go frizzy. So the oil tames it and gives it shine. I use extensions too, I have clip-ins right now which I just trim and blow dry. But I try not to do too much to my hair, I think the less chemicals you use on it, the healthier it is. I'm trying to grow it out, but it's been so damaged during the
BINTM
process!"
What's the craziest hairstyle you've had on the show?
"Probably when they gave me an Afro! I've never actually had an Afro before, my hair just doesn't go like that! I thought to myself: "OK, I've got to rock an Afro, that's cool." I just embraced it. Obviously its part of my ethnicity, so why not! Plus I won photo of the week with that one."
Would you ever do something drastic for a shoot, like shave your hair?
"I wouldn't mind that because it would grow back healthier. Over the years I've straightened it so much and the heat damages it, and it's hard for the hair to repair itself. So if they cut it off, then it would grow back nicely. That's what Rihanna did!"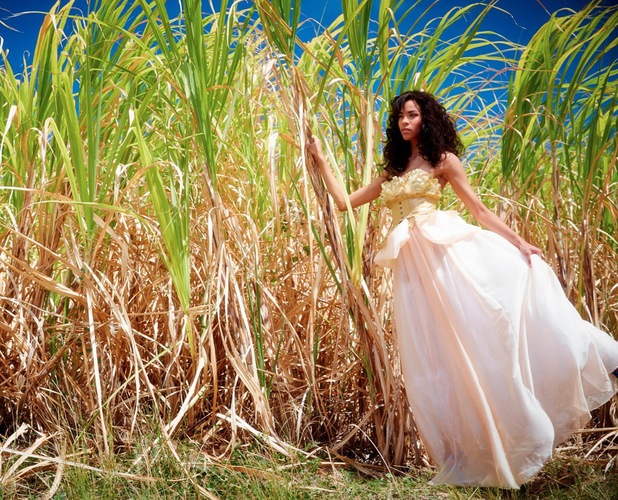 What's your signature make-up look?
"On a day-to-day basis I like to keep things natural and go for a girl-next-door look. I like to let my skin breathe, so I just use a bit of
MAC Studio Finish Concealer, £15
, and mascara. And you
might
catch me filling in my eyebrows too! I just go over the light areas to give them more shape.
"I also use the
Carmex Lip Balm Tube, £2.69
, it makes my lips really soft and adds moisture. And I never leave the house without a bit of shimmer. It just gives you that little glow. I use the GOSH Bronzing Shimmer Brush. I put it where the sun would hit - on my cheekbones, nose, forehead and chin.
"For mascara I like the
Revlon Grow Luscious Mascara, £9.99
, and
Revlon PhotoReady 3D Volume Mascara, £10.99
, which is really good. It makes your eyelashes look really long. I like the
MAC Mineralize Foundation Loose Powder, £25
, and when I do wear foundation, I go for
MAC Pro Longwear Foundation, £25
. I hardly ever wear it though, but I do still keep it in my bag.
"I love MAC because their products work well on my skintone. I've got quite yellow-toned skin, and a lot of companies use pink or orange tones in their products which makes me look ashy and a bit grey. I also like Revlon foundations, I have the shade Caramel at home which I mix with a paler shade to create the perfect colour for my skin."
What's your favourite lipstick of all time?
"I fell in love with
Revlon Super Lustrous Lipstick in Cherries in the Snow, £7.49
, during
BINTM
. It's a gorgeous raspberry colour with a purple tinge. I have two of those lipsticks in my house! I used to have three, but my nephew dug one of them out and painted my whole bed with it! I woke up in the morning and it was everywhere. He got hold of my loose powder too, it was all over my yoga ball! And he painted his nails with my mascara. He's only two years old, he's so sweet. I still use that Revlon lippy though, I just have to dig it out with a lip brush. I'm not letting it go to waste - I love it too much!"
BINTM Live 2013 is set to return to the catwalks at Clothes Show Live from 6-10 December 2013, with the stars of this season in their first public appearance together since leaving the show.

BINTM is currently on Sky Living on Thursdays 9pm with the final on 5 September.
What do you think of the girls' product picks? Let us know by commenting below as the best comment across the site each week wins £50!> BINTM interview - Sophie Ellson: "Going home before the final is gutting"> BINTM interview - Naomi Pelkiewicz: "Being naked on TV didn't faze me"> BINTM stars meet Joey Essex - picture!> BINTM interview - Holly Carpenter: "My boyfriend didn't like me posing topless"> Model Jourdan Dunn is backing Sarah Kennedy to win BINTM