Sarah Kennedy, Lauren Lambert and Emma Ward were announced as Britain & Ireland's Next Top Model finalists last night (29 August) after a nail-biting semi-final.
And with their flawless complexions, gorgeous locks and stunning natural beauty, it's easy to see why.
Reveal
spoke to all three ladies as they filmed for the Clothes Show TV YouTube channel, quizzing them on their haircare routine and make-up must-haves.
Notepads at the ready!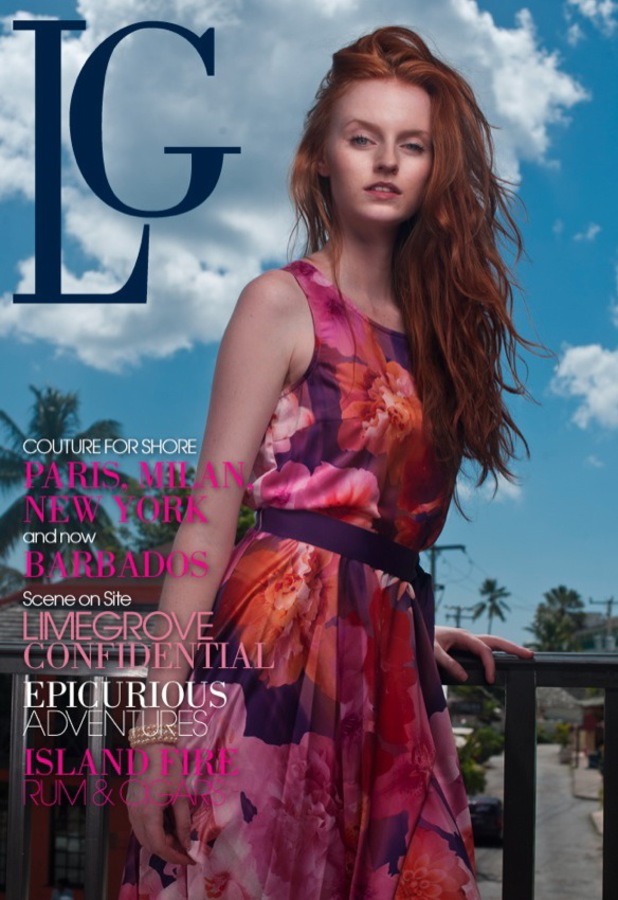 Sarah Kennedy, 22You have incredible hair! What are your tips for growing long locks?
"I've pretty much had long hair my whole life. When I was younger I used to trim it every couple of months to get rid of dead ends, then it would grow a little bit longer and healthier. I've never been a massive hair person so I've never dyed it or put highlights in, I've always kept it very natural. Although I did get it dyed during
BINTM
! It's always been in good condition though.
"I used to have dead straight hair, but then I got a few layers put in to give it a little kink and wave. Sometimes I tong it but most of the time I just go for a natural, tousled look. I don't use many products but I do love
Moroccanoil Oil Treatment, £31.85
. It gives a lovely sheen and a nice glossy finish. I swear by it, it's such a great product!"
You've got a very pale complexion - do you find it hard to find make-up suited to your skintone?
"Yes, that is probably one of the hardest things ever. My skin is just so pale, I feel like it's beyond pale sometimes! I've been to so many make-up counters, they'll give me make-up, I'll take it home, and it's still too dark. So now I don't use foundation, I just use
MAC Pro Longwear Concealer, £15.50
, and a dusting of powder. I think foundation makes my skin look a bit clogged up, so now I just keep things simple. I concentrate mainly on my eyes instead."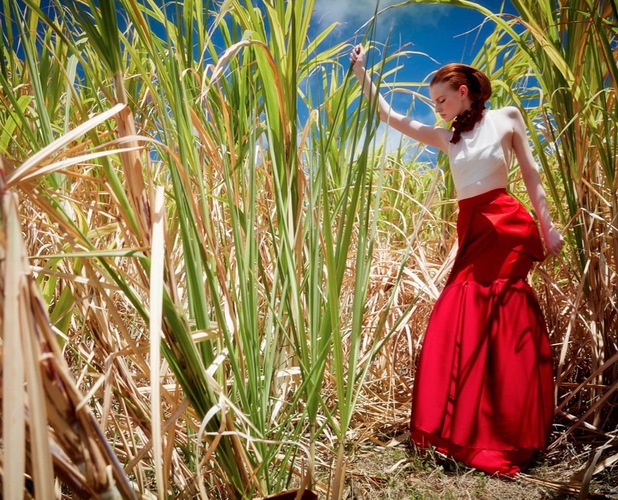 What's your favourite eye look?
"I love mascara, it's my secret weapon, I always whip it out! I have very fair lashes so as soon as I put mascara on, it brightens up my eyes.
"I'm using the
Revlon Grow Luscious Mascara, £9.99
, right now and I love it. It's on its last legs though so I need to buy a new one, and you can't buy Revlon where I live. Mascara is definitely my thing, I like to pile it on!"
What's your favourite make-up brand?
"I use every brand under the sun, from MAC to Revlon, to Rimmel. At the moment I'm using
MAC Mineralize Skin Finish Natural, £22
, as a face powder, which was a little splurge I had at the airport! I don't always buy MAC though, I just treated myself that time. I love Rimmel because it's affordable with great products, even for pale skin. And for blush I like
Benefit Coralista Box Blush, £23.50
."
Jourdan Dunn recently said you were her favourite to win - how did that make you feel?
"I was so delighted when I read that! Jourdan is one of the nicest people so it was incredible to hear, especially from a top model. It made my day, I just couldn't believe it. I was like: "Mum, wait until you see this!" It was such an honour to meet her. When we were on set I thought: "I'm on set with Jourdan Dunn, I'm not going to be fit to do anything!" I thought I was going to freak out, but she made everyone feel relaxed. All of us aspire to be as successful as Jourdan, she's definitely someone we all look up to."
Check back soon for our chats with Lauren and Emma!
BINTM Live 2013 is set to return to the catwalks at Clothes Show Live from 6-10 December 2013, with the stars of this season in their first public appearance together since leaving the show.

BINTM is currently on Sky Living on Thursdays 9pm with the final on 5 September.
What do you think of the girls' product picks? Let us know by commenting below as the best comment across the site each week wins £50!> BINTM interview - Sophie Ellson: "Going home before the final is gutting"> BINTM interview - Naomi Pelkiewicz: "Being naked on TV didn't faze me"> BINTM stars meet Joey Essex - picture!> BINTM interview - Holly Carpenter: "My boyfriend didn't like me posing topless"> Model Jourdan Dunn is backing Sarah Kennedy to win BINTM