REVEAL + COLLECTION
This content has been created in collaboration with COLLECTION
From fixing dodgy eyeliner to sorting a hair mare, with our ultimate clutch bag kit you'll never suffer a mid-party meltdown again!
Here's how to pack it up like a pro.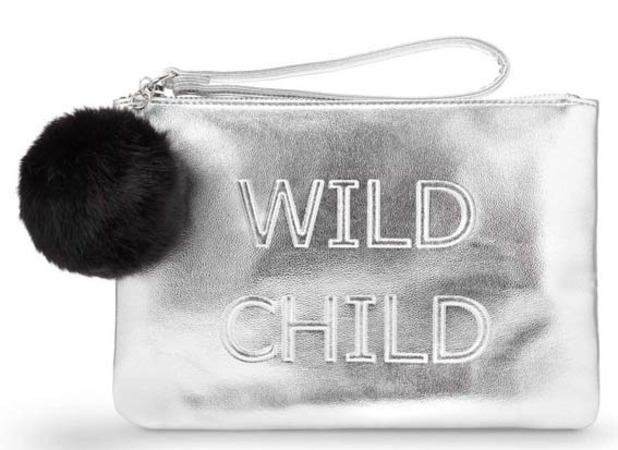 First thing's first... the bag. This year, we've got our eyes on
this metallic beauty from Miss Selfridge, £20.
Statement slogan, handy wrist strap and detachable pom? Triple check.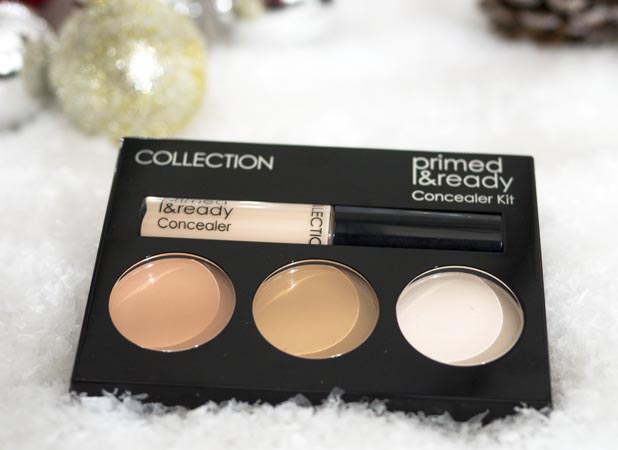 1. Collection Primed and Ready Concealer Kit, £4.99
This little kit of dreams should be first to drop into your clutch. It's a non-negotiable! A prosecco-induced red nose, smudged eyeliner, that surprise 10pm blemish... it'll fix ALL.
The thicker cream concealers come in two tones so you can blend them together for your perfect match. They're incredible at covering spots, especially when dabbed on with the brush provided.
There's also a liquid concealer that's ideal for brightening your under-eye area or disguising larger areas of imperfections. And the setting powder? Use it to fix everything in place or mattify other zones.
2. Bronnley Eau De Toilette Rollerball in Crimson Cloud, £10
Forget risking your favourite perfume, a dinky scent is a way better option. We're finally getting some of the nifty rollerball designs that the US have had on shelves for years. Woop!
This one looks as pretty as it smells and costs a tenner. Job done.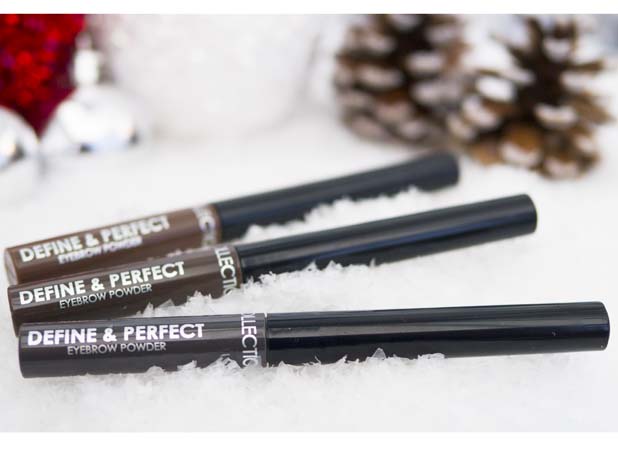 3. Collection Define and Perfect Eyebrow Powder, £4.19
Now these are genius. They've got the finish of a powder with the precision of a pencil AKA the most travel-friendly brow perfector... ever.
With three shades to choose from, the loose powder contains fibre particles that give the illusion of thickness and the applicator has a clever sponge tip that lets you create hair-like strokes. The effect? Soft, full and fabulous brows. We're hooked.
4. Kitsch Bar Vegan Leather Hair Ties, £14.79 for three
Are these not just the classiest hairbands you've ever seen? Sling them in your bag so you can nail an Insta-ready pony when frizz hits at midnight.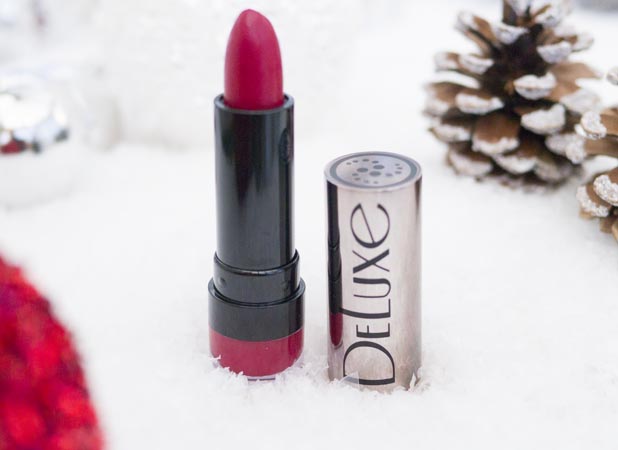 5. Collection DeLuxe Lipstick in Prohibition, £3.99
A clutch bag's not a clutch bag without a lippie in, right? This baby contains a luxurious blend of shea butter and vitamin E so it glides on smoothly no matter how many times you decide to reapply.
Oh, and it boasts that perfect tone of red that'll work on everyone. Sold.
6. PNY Credit Card Power Bank Rose Gold, £9.99
A Pinterest-worthy portable charger if ever we saw one. It's ROSE GOLD. Need we say more?
7. Flamingo Tissues, 99p
Boring, yes, but totally essential for that obligatory drink spill that streaks your fake tan. The secret? Dab, don't drag. It works a treat, promise!