Model Vogue Williams has joined the likes of of Michelle Keegan and singer Ariana Grande as the new face of Lipsy London but instead of bringing us yet another high-fashion collection, she is fronting their laid-back Lipsy Leisure line - and she sizzles in the brand spanking new campaign snaps!
Here, the stunner reveals which pieces she'll be wearing to death, her pre-holiday beauty rituals and how she manages to keep in tip top shape all year round.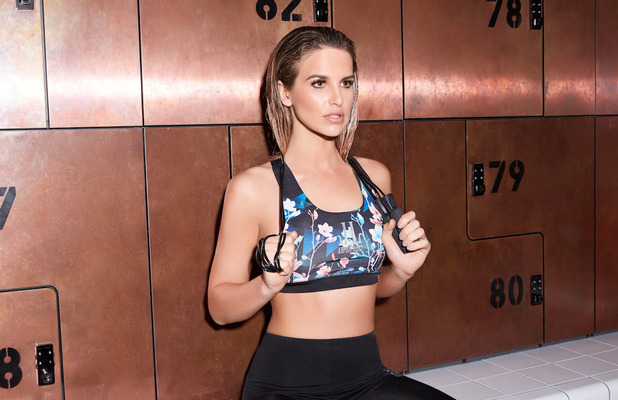 Give us the lowdown on your collaboration with Lipsy – why did you choose to get involved?
I said yes to the brand because I've worn
Lipsy
gym gear for years now and it's just really good quality sportswear. It's so affordable, too and I saw the new collection and just fell in love with it! I jumped at the chance.
How does it feel being part of a brand that has counted the Kardashians and now Ariana Grande as models?
It's really cool! I've loved Lipsy for so many years and it's just great to be able to work with them but doing sportswear, this time. It's been so fun and so great.
How is this sportswear collection different to other lines on the high-street?
I do think it's a more fun collection but it's quite girly as well as sporty. Yes, it looks great, but it really is good for the gym. It's comfortable, easy to wear and easy to chuck on and everything is priced well so in my opinion, that's what makes is better! I've seen gym leggings that are £80 – for gym leggings! Who is going to spend that on gym leggings? You won't go over budget with this collection no matter how much you buy.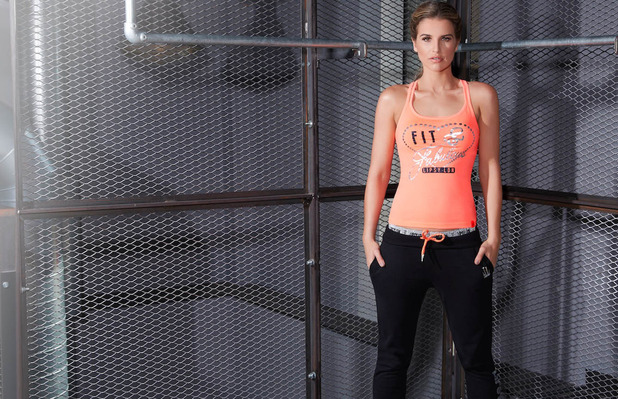 What are your favourite pieces from the collection?
I would say the tracksuit because I spend a lot of time writing at home and when I'm at home I just like to sit in really comfy clothes. I'll take the dogs to the park in it so it's a nice tracksuit that I can also go out and run errands in.
Everyone is rocking sportswear out and about at the moment. If you could choose one piece to dress up, what would it be and how would you put a glam twist on it?
I'd probably choose one of the cropped tops and I would wear it with a really skinny pair of blue jeans with a bomber jacket over it. Very Kylie Jenner!
You're a bit of a fitness fanatic so what are your top tips for staying motivated in the gym?
I would say just make sure that you make working out a part of your day. Put aside that half an hour every day and don't make excuses; pencil it into your schedule. I'd suggest going four times a week – that would be amazing - but if you fall off the wagon, that's OK. Just get back on.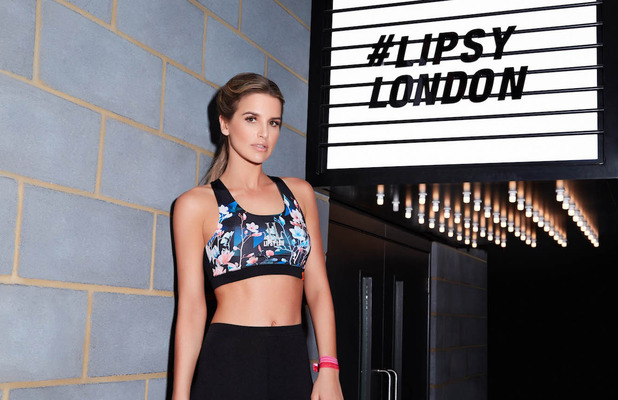 Because you work out do you stick to a certain food plan or is your diet not that rigid?
My diet isn't overly rigid but I eat healthily six days a week and I have one cheat day off. I would be quite healthy during my six days but I'm not crazy about it. I'm never hungry and I never see it as being on a diet. I eat properly because I'm working out every day and I need my energy.
Are you a fan of any bargain beauty buys at the moment?
I'm using the
Rimmel Supercurler Mascara, £6.99
which is really good! I never really buy very expensive mascaras because I always think the cheaper ones are fantastic.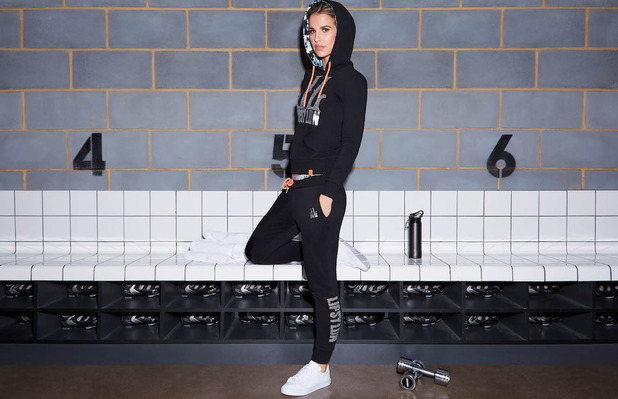 Are you going away this year and do you have any pre-holiday beauty rituals?
I am! I am going to Spain to see my mum for ten days and I can't wait because my brother and my new baby niece are coming too, so that will be a really nice family holiday. Then I have five days in L.A before I start filming my show.
I'm in the middle of getting facials at the moment, little peels. But other than that I stock up on loads of sun cream. I don't wear make-up on the beach – I put a hat on and wear a factor fifty with a tiny tint in it but I won't wear a lot on the beach. You just sweat it off! I wear big sunglasses too, so you can't see my whole face which makes it all fine!
What's your favourite summer scent?
I love everything Tom Ford. Especially his Portofino. They are so nice. I literally go into the airport and spray myself with everything before I get on the plane but I think everyone does that! It's one of my favourite things!
What's your best summer memory?
Probably when I went on a holiday with my friends when I was just 20. We went to Chicago then San Fransicso. We had absolutely no money, we couldn't get a job and we had the time of our lives.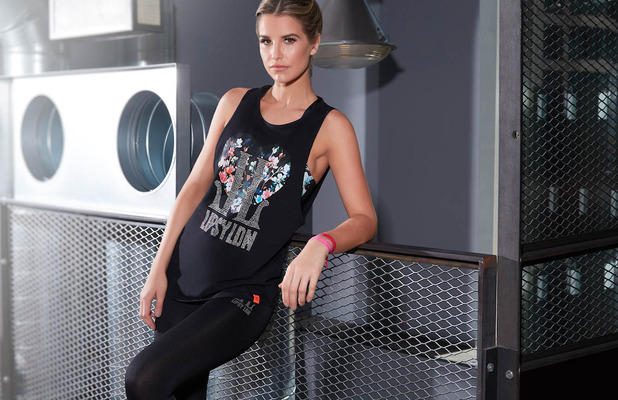 Your hair is the envy of most girls – what products do you swear by and do you have a hair care routine that you stick to religiously?
I wear
Great Lengths
hair extensions which are really really good and I love Kevin Murphy products – it's actually an Australian brand but you can get it over here, too. I'm really lazy with my hair and I dye it once every six months. People compliment me on the bronde look but it's actually just laziness! I get a hair treatment occasionally but before I go out I will always get a blow-dry at Hershesons which is why it always looks so nice. They're brilliant and so quick.
You're doing so much in terms of fashion and modelling and you also have your own beauty blog – what's next for you? Is there anything you'd like to do in particular?
Yeah! The next thing I'm doing is judging Epsom Ladies Day on 3rd June so I'm really excited to do that because I love the races and the outfits and I love all the fashion. Then I'm DJing a few gigs after that and filming for my new TV show at the moment which is my priority and it's going to take me well into the summer.
I have a big secret project that was one of my goals for the year that I'm working on and that takes up all of my free days! I have no time off til September but I'm happy about it.
Shop the Vogue X Lipsy Leisure collection online at www.lipsy.co.uk today!Follow us on Twitter @RevealMag for all your celeb, fashion and beauty news!Fancy winning some GREAT prizes? Check out Reveal Competitions here!